Get A Quote
Sullair Compressed Air Solutions Sullair SRF II/8000®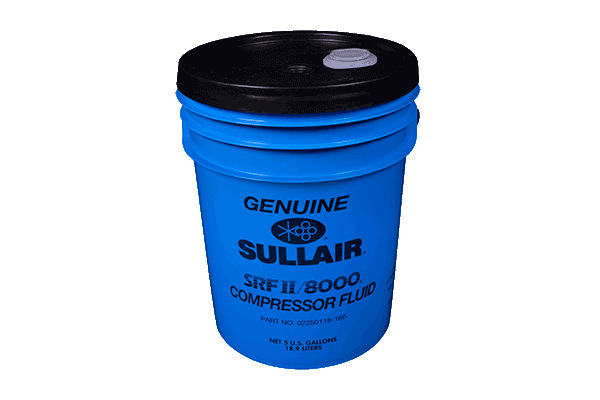 Double tap to zoom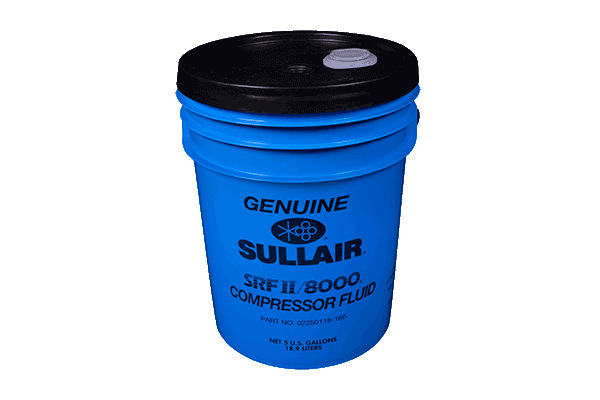 Fluids Sullair SRF II/8000®
Features
HIGH QUALITY. VALUE PRICED.
SRF II/8000® is a highly refined standard replacement fluid for stationary air compressors. This long-life hydro-treated petroleum-based fluid helps reduce maintenance, operation and disposal costs.
• Lasts long—up to 8000 hours or one year
• Lubricates effectively—Excellent anti-wear properties are designed to provide long-lasting lubrication
• Lowers expenses—Long change out intervals cut maintenance labor and fluid disposal costs
Specifications
Packaging
Typical Properties 
Viscosity: 

104°F (40°C) | 35.6
212°F (100°C) | 5.7

Flash Point: 431°F (222°C)
Hours: 8000
Got A Question?
Let us help you get moving.
NEED A QUOTE?
Let us help you get moving.