Get A Quote
Sullair Compressed Air Solutions SRF Plus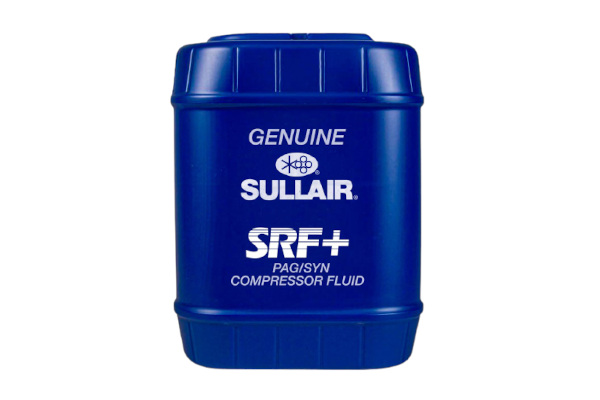 Double tap to zoom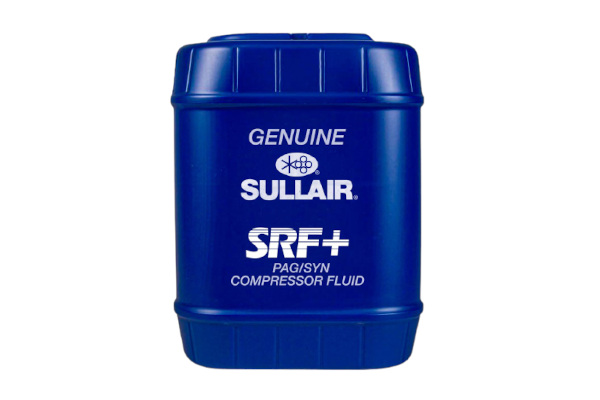 Features
SRF Plus is a synthetic Polyglycol-based compressor lubricant designed for rotary screw air compressors, of any manufacturer. This 8000-hour Polyglycol Synthetic blend resists varnish and sludge.
Up to 8000 hours or one year, whichever comes first
Resists sludge and varnish
High viscosity index
Long Lasting — Polyglycol Synthetic blend lasts up to 8000 hours.
Lubricates Effectively — Excellent anti-wear properties are designed to provide long- lasting lubrication.
Resists Varnish and Sludge — Designed with a high-quality hydro treated hydrocarbon and Polyglycol Synthetic (Pag-Syn) lubricant blend designed to resist varnish and sludge in normal environments
Don't be fooled by the numerous low cost look alike fluids available in the market today. While many companies claim they provide a "same as" fluid at a lower cost, it simply isn't the case. Sullair fluids are highly engineered to provide optimum performance and energy conservation and the "same as" fluids just don't match up.
Specifications
Sorry, currently there are no specs but check back with us later.
Got A Question?
Let us help you get moving.
NEED A QUOTE?
Let us help you get moving.