Get A Quote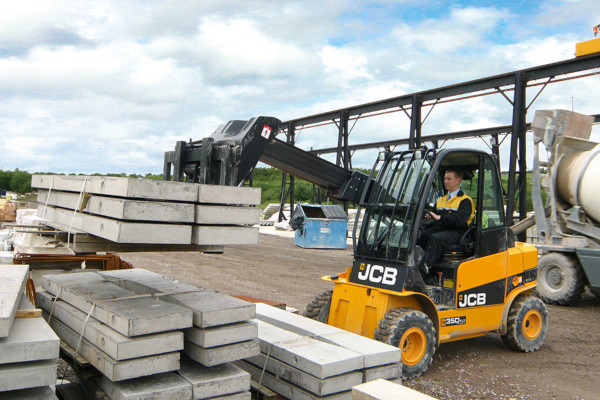 Double tap to zoom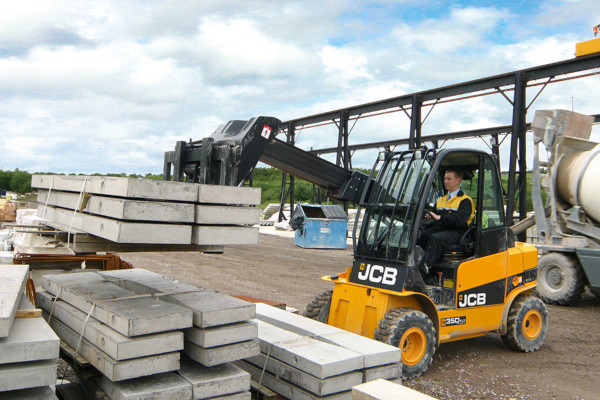 JCB Teletruk TLT 35D Forklift
The JCB Teletruk TLT35 D forklift is unmatched in the forklift market for design and jobsite efficiency. This industrial style forklift excels in demanding applications.

The JCB Teletruk TLT35 D has a maximum lift capacity of 7,716 lb (3,500 kg) and maximum lift height of 14 feet 4 inches (4.4 m). It is equipped wi... + Read More
Features
COMFORT
The JCB Teletruk features an enhanced ergonomic designed for superb operator comfort throughout the work day.
The multi-functional control lever and other controls are designed to be within easy reach. The display is easy to read in any light.
PRODUCTIVITY
The JCB TLT35 D telescopic forklift has productivity built in. A fully enclosed hydrostatic drive system eliminates exposed drive shaft and external brake problems.
The unique telescopic boom, and exceptional 111 degrees of fork tilt, allows tasks to be completed faster and within a smaller footprint.
And because the telescopic boom allows tasks to be completed in within smaller spaces, up to 50 percent of the loading space required by a conventional machine can be freed up for other purposes.
4WD is standard and is perfect for worksites where traction is limited.
The TLT35 D telescopic forklift is available with an optional Changezee attachment coupler which allows attachment changes in less than 30 seconds. This saves time and keeps the operator safely inside the cab.
SAFETY
The JCB Teletruk's unique side boom provides unrivaled forward visibility.
The unrivaled forward reach allows you to unload both sides of a truck trailer, to reduce forklift movements, speed up loading/unloading tasks and improve pedestrian safety.
Hose burst check valves prevent loss of pressure in hydraulic cylinders if a hydraulic hose fails, to maintain the boom position and prevent it from falling.
The cab structure is both ROPS and FOPS compliant with additional safety features such as a front screen guard, optional overhead guard, standard-fit lap belts and optional speed control. The seat features an operator presence switch.
One rear and two front work lights are fit as standard equipment.
Getting into and out of the JCB Teletruk is also safe and easy, thanks to the wide step and large grip handle.
SERVICEABILITY
To maximize your return on your equipment investment, Teletruk forklifts are easy to maintain and feature long service intervals and quality components.
Ground-level access to all the major components and service interval checks is quick and easy through the side-opening door and tilting cab. Daily checks are performed quickly with access via the service side door.
62 hp JCB by Kohler (46 kW) diesel engine
Maximum lift capacity of 7,700 lb (3,493 kg)
Maximum lift height: 14 feet 4 inch (4.4 m)
Maximum forward reach: 4 feet 5 inches (1.35 m)
Easily-accessible components and service check areas
Specifications
Gross Engine Power: 62 hp (46 kW)
Max. Capacity: 7,700 lb 93,500 kg)
Max. Lift Height: 14 ft 3 in (4.3 m)
Got A Question?
Let us help you get moving.
NEED A QUOTE?
Let us help you get moving.