Get A Quote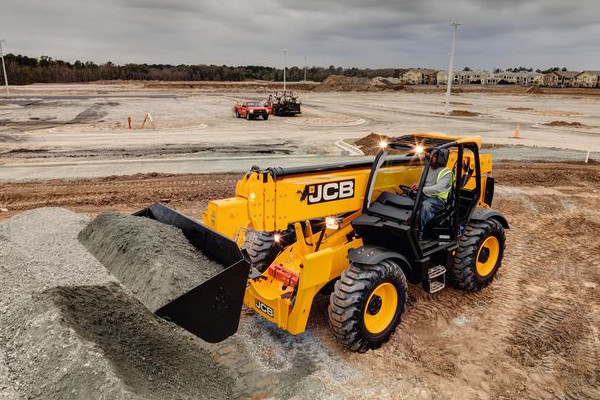 Double tap to zoom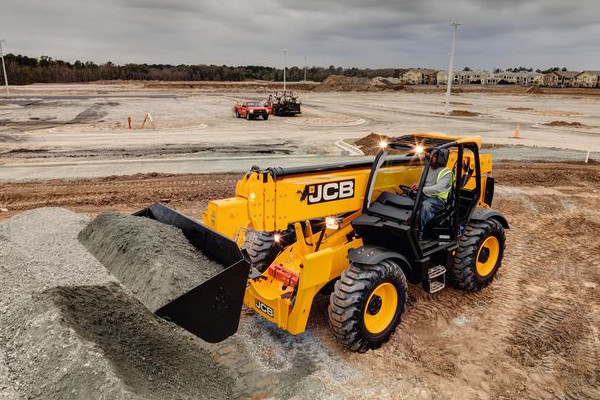 The JCB 510-55TC is a full-sized telehandler designed for productive use from the start until the end of your project; it is equally well suited for placing materials using forks or digging into dirt and aggregate piles with a bucket.

The four-section boom is designed for extra strength with the exclusive JCB U-sha... + Read More
Features
A SOUND INVESTMENT
JCB's EcoMAX motor produces high levels of power and torque at engine speeds as low as 1400-1600 RPM for fuel efficient matching of transmission and hydraulics.
With no required exhaust aftertreatment, the JCB EcoMAX engine does away with the need for heat-resistant lube oils or Adblue. Additionally, the EcoMAX engine can be adapted to run on lower-grade fuels, so your 510-55TC telehandler can be resold different territories for increased resale value.
Resale values are further enhanced by huge global demand, legendary JCB productivity and superb JCB build quality.
SAFE AND SECURE
Hose burst check valves on the rams prevent collapse if a hose fails.
The JCB Adaptive Load Control system is automatically activated to maintain longitudinal stability.
The JCB 510-55TC is equipped with side and rear mirrors for all-round visibility. Safety is further enhanced by a standard-fit reverse alarm.
For quick, easy and safe access, the JCB 510-55TC has a three-point access.
After hours, the machine is secured by the JCB LiveLink telematics vehicle tracker and an optional immobilizer.
ULTIMATE PERFORMANCE, ULTIMATE PRODUCTIVITY
With a compact wheelbase and large steering lock angles, the 510-55TC telehandler is extremely maneuverable for more efficient travel time around the work site.
JCB's new efficient EcoMAX T4 engine produces power and torque at low engine speeds for great responsiveness.
The 510-55TC is equipped with 4WD as standard for improved traction and performance even in soft, muddy areas.
Specifications
Maximum Engine Power
 109 hp
81 kW
Maximum Lift Capacity
 10,000 lbs
4,535 kg
Maximum Lift Height
 55 ft 9 in
16.7 m
4-stage boom
Canopy with right and rear glass
Single-lever joystick
17.5x25 pneumatic industrial tires
109 hp JCB EcoMax engine – no DPF
Frame sway: 9 degrees R/L
Q-Fit manual coupler, single auxiliary
Fabric suspension seat with 3-inch seat belt
Front and rear work lights
Magnetic rotating beacon
Engine block heater
Face-level fan
66-inch Q-Fit carriage with 2x5x60" pallet forks
LiveLink telematics
Got A Question?
Let us help you get moving.
NEED A QUOTE?
Let us help you get moving.