Get A Quote
Chicago Pneumatic Power Tools & Compressors CPVSd 21-34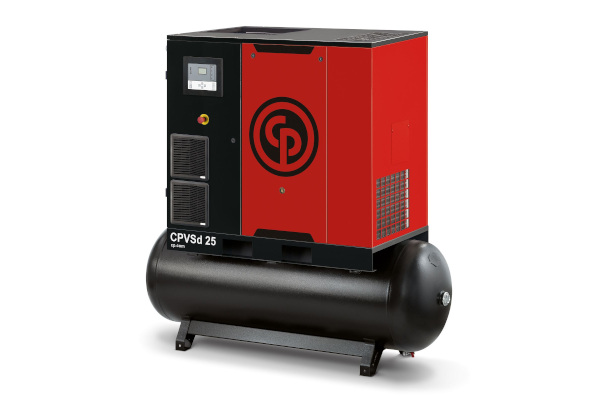 Double tap to zoom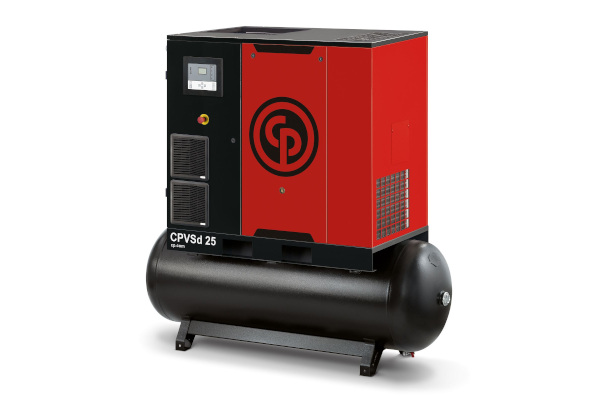 Variable Speed Compressors CPVSd 21-34
Introducing the all new direct drive, variable speed 21-34 series. The new design, fully dedicated to variable speed applications, provides maximum energy savings, high-flexibility, and very low ownership costs. Thanks to the compact design (available up to 35 hp), the integrated dryer and the controls of the ES4000, t... + Read More
Features
Low noise levels
Both of the new elements (direct coupled), combined with the deep sound insulation results in a very low sound level.
High energy savings
The new generation of elements, combined with the new converters and the highly efficient transmissions result in high flexibility and efficiency.
Easy & fast maintenance
Fast and easy serviceability, due to all of the service components being placed close to the front panel.
Optional air quaility package
Our CPVSd is available with dryer, water separator drain and post filter for improved quality air.
Smart monitoring and control
The unique ES4000 control unit is specially programmed for energy savings. (ES4000 advanced as an option.)
Specifications
Got A Question?
Let us help you get moving.
NEED A QUOTE?
Let us help you get moving.