Get A Quote
Bush Hog Landscaping Tools & 14215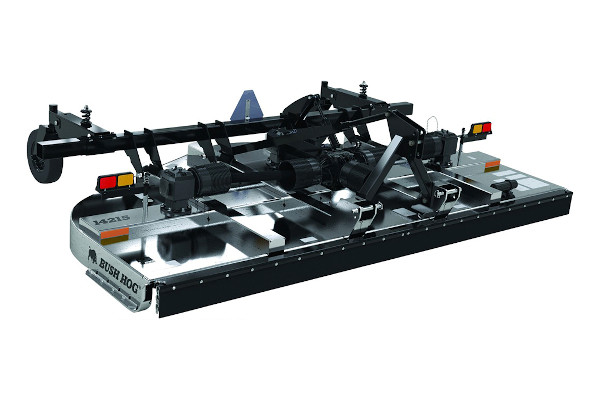 Double tap to zoom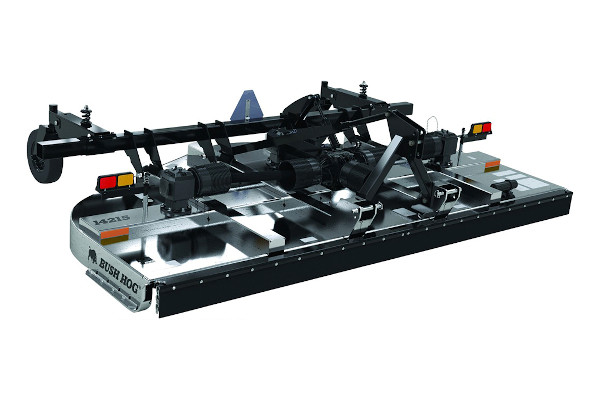 14215 Multi-Spindle Rotary Cutter 14215
The Bush Hog 14215 is a row crop and pasture maintenance beast! This 15' Multi-Spindle makes short work of cutting unwanted crop residue and pasture overgrowth. This cutter differs from conventional Multi-Spindle Cutters in that it incorporates overlapped but non-timed cutting circles. This design allows for each gearb... + Read More
Features
15-Foot Wide Galvanized Deck
Offset Cutting Circles Eliminates Blade Timing
Multi-Plate Slip-Clutches Protect Center and Outboard Gearboxes
Multi-Position Axle Arms Accommodate Varied Row Crop Spacings
Heavy-Duty Cat II & III Standard & Quick Hitch
1000RPM 1-3/8″-21 Input Gearbox Only
10″ Tall Sidebands
10ga High-Strength Steel Deck
7ga Structural Tube Strongbacks
7ga Round Blade Pan/Stump Jumper
Heavy-Duty Axle Arms with Spring Cushions
21″ Laminated Tires
Front Rubber Belting
Rear Metal Band
Driveline Shields
Input Gearbox PTO Shield
Specifications
Sorry, currently there are no specs but check back with us later.
Accessories and Attachments
Models
14215
Cutting Width (in)
15 Feet
Transport Width
15'7″
Cutting Capacity
3-1/2″ Diameter
Cutting Height
2″ - 16″
Minimum Tractor HP (PTO)
125 HP
Tractor PTO Speed
1000 RPM
Type Hitch
Category 2 and 3 Standard and Quick-Hitch
Deck Thickness
10-gauge
Side Bands
1/4″ x 10″
Transfer Gearbox
210 HP
Outboard Gearboxes
210 HP
Main Driveline
ASAE Category 5
Outboard Driveline
ASAE Category 5
Driveline Protection (Outboard)
Multi-Plate Slip-Clutch
Blade Holder
7 Gauge Round Pan
Blades
1/2″ x 4″ Uplift
Blade Tip Speed (FPM)
17280 FPM (Center), 15708 FPM (Outboard)
Blade Overlap
3-inches
Axle Suspension
Spring-Loaded
Tires
21″ Laminated
Approximate Weight
3700
Safety Deflectors
Front Belting and Rear Band
Highway Light Kit
Standard
Six-Year Limited Gearbox Warranty 
Got A Question?
Let us help you get moving.
NEED A QUOTE?
Let us help you get moving.